A CURATED COLLECTION OF AUTHENTIC IN-BETWEEN MOMENTS THAT ARE TIMELESS TO LOOK BACK UPON
Corner House Photography is a Florida based wedding photography team. Our Orlando wedding photographer and Tampa wedding photographer teams travel throughout the sunny state capturing where love can be found. In addition to serving Central Florida the West Coast, and the East Coast, we travel throughout Florida from the Keys to Georgia, and everywhere in between. Capturing and creating beautiful wedding imagery that tells the story of your special day is the heart and soul of our company.
"Both my Orlando wedding photographer and Tampa wedding photographer teams, and I believe that above all as your photographer it is our purpose to capture the unique and authentic story of the love that you and your fiancé share.  Whether it is capturing the excitement of a couple who was just engaged, the overwhelming joy on their wedding day, or becoming parents for the first time; it is our goal to create images that when looked back on for years to come are both timeless and ignite the very same feelings you had on your special day."
For more information please give us a ring at 407-435-7747 or send us an email at info@cornerhousephotography.com.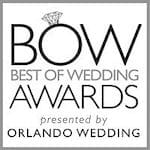 "Samantha and her team were patient and understanding.  They certainly make you feel at ease and their photography was very natural." -Emily & Drew